Insider Tips for Healthy, Wealthy and Happy Living – View in browser

Linda Licastro's...
Service For Life! ®
Inside This Issue...
What To Do If You're A Victim Of Identity Theft...
7 Cool Music-Streaming Options...
Fun Facts and Laughs: Opt-Out of Pre-Screened Credit Offers, Homework Help Websites, And More...
Trivia Challenge:
Real Estate Q&A: Who Determines The Value Of My Home?
If you're not already a subscriber to my free e–newsletter email me to sign–up

Linda Licastro
RE/MAX Home Connection
Phone: 973-464-8679
Email: lindalicastro@optonline.net



You're probably doing everything you can to protect yourself against identity theft, but what if someone does steal your personal information to open a new account or credit card? In today's Service For Life!® Free consumer newsletter, I'll tell you exactly what steps you should take if you find yourself in this situation.

You'll also learn some great websites for listening to music online, tools to help with kid's homework – plus fun facts, a trivia challenge, and lots more.

Linda Licastro


Linda Licastro, REALTOR®
RE/MAX Home Connection

P.S. When you notice people talking about real estate in the next few weeks, can you tell them about the free consumer information I provide?

They may be people wanting to move this year, and you can tell them about my Free Consumer Report: "How To Avoid 7 Costly Mistakes When Selling Your Home". You'll give them a huge boost in confidence because this guide shows how to net the most money from a home sale in the least amount of time. To request a copy for a friend, simply email me by clicking here.
Today's Brain Teaser . . .
Six glasses are in a row. The first three are full of juice; the second three are empty. By moving only one glass, can you arrange them so empty and full glasses alternate?
(see answer below)
What To Do If You're A
Victim Of Identity Theft

Have you seen unexplained withdrawals from your bank account, had merchants refuse your checks, been told by the IRS that more than one tax return was filed in your name, or received medical bills for services you didn't use? If so, you may be one of millions of victims of identity theft (13 million in 2013!) that happen each year. The Federal Trade Commission advises that you take these immediate steps:

Notify your bank and credit card companies by phone and in writing.
Place an Initial Fraud Alert on your credit report by calling one of the three credit-reporting companies. This will make it harder for a thief to open more accounts. The company you call must tell the other companies.
• Equifax 1-800-525-6285
• TransUnion 1-800-680-7289
• Experian 1-888-397-3742
Order free credit reports from each of the companies and review them carefully. In the U.S., go to:AnnualCreditReport.com or in Canada learn how to get free credit reports by mail at: www.canadian-creditreport.com. If you know which account has been tampered with, contact that company's Fraud Department and follow up in writing. If your social number has been used, call the Social Security fraud hotline at 1-800-269-0271 for the U.S., or for your Social Insurance
Create an Identity Theft Report. Follow instructions at www.ftccomplaintassistant.gov to complete an affidavit. Print two copies of the affidavit and give one to your local police department or the police department where the theft occurred. The police report and the affidavit make up an Identity Theft Report. In Canada, go to www.antifraudcentre.ca and click on "Report It."
Begin to repair your credit by sending this report to the three credit-reporting companies, asking them to block the disputed information on your credit reports. For sample letters, search "disputing errors with credit reporting companies" atwww.consumer.ftc.gov.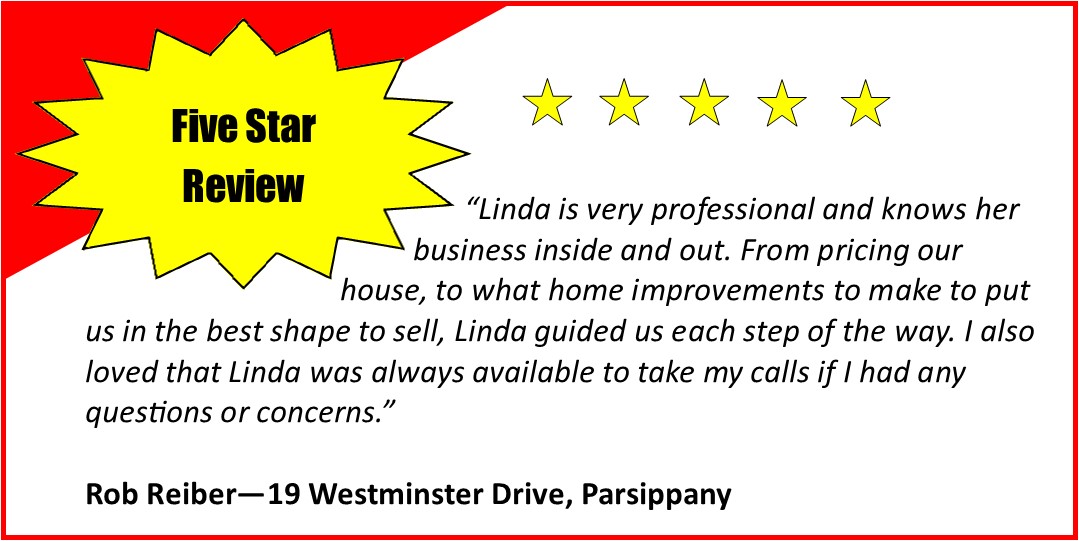 Thinking Of Buying A Home Soon?
If you're planning to buy a home in the next 6 months, you'll want a copy of my Free consumer guide,
"7 Secrets For Saving Thousands When Financing Your Next Home."
My exclusive report will help you avoid frustrations and costly pitfalls when buying a home. To request your copy, email me by
clicking here
.
7 Cool Music-Streaming Options

When was the last time you bought a CD? More people are using on-demand music services to select the music they want to hear on their smartphones, tablets, and computers. Check out the music selection and sound quality of these options:

Want specific songs? Consider… Want to create a station with customized playlists? Consider…
Forward this to a friend
FREE Consumer Help Is Just A
Phone Call Away!
Learn valuable secrets for saving thousands and avoiding costly mistakes when buying, selling or refinancing a home. Best of all, it's FREE. Ask about my
"Insider's Free Resources"
by calling me at:
973-464-8679
.
Fun Facts and Laughs


Opt Out of Pre-Screened Credit Offers . . .

Tired of getting pre-screened credit card or insurance mailings? Go to www.optoutprescreen.com and opt out online for five years or permanently by mailing in a form. You also can use the site to opt in if you change your mind.

Forward this to a friend





Homework Help Websites . . .

www.factmonster.com/homework – kids can find facts they want to know from mythology to math.

www.cosmeo.com – subscribe to this Discovery Channel tool ($9.95/month) for tutorials & games to make learning fun.

www.scholastic.com/parents/school-success – parents can find booklists, activities and articles geared to the age of their children.

Forward this to a friend





Quick Tip For Musty Towels . . .

Towels get musty from detergent and fabric-softener buildup. To freshen them up, put a cup or two of distilled white vinegar in with the wash cycle. You also can replace your fabric softener with vinegar. Alternatively, add a half-cup of baking soda per load (top loading machine) or a quarter cup for a front-loading machine.

Forward this to a friend


Have A Laugh — Interesting Comments from Hospital Charts. . .
Patient has two teenage children, but no other abnormalities.
Discharge status: Alive but without my permission.
On the second day the knee was better and on the third day it disappeared.
The patient has been depressed since she began seeing me in 1999.
Forward this to a friend
Are You My Client Of The Month?
Every month I choose a very special
Client Of The Month
. It's my way of acknowledging good friends and saying "thanks" to those who support me and my business with referrals, word of mouth and repeat business.
You might be my next
Client Of The Month
too! Watch for your name here in an upcoming month.
Trivia Challenge for the Month...

Thank You to all the callers last month! It was a pleasure talking to you all. Guess who won…..drum roll please: Ruth Carney of Montville was the First person to correctly answer my quiz question.

If an adult's digestive tract were stretched out,
how long would it be?
a) 5-6 feet b) 10-12 feet c) 15-19 feet d) 20-30 feet

The answer is d) 20-30 feet. Wow! So, let's move on to this month's trivia question.


Which country has the longest coastline?

a) Russia b) Greenland c) Canada d) Australia



Brain Teaser Answer:
Pour the juice from the second glass into the fifth glass!
Real Estate Q & A . . .
Q. Who determines the value of my home?
A.
When you're ready to sell your home, you may be wondering what price to ask and how much you'll get. There are two main people who determine the initial and final price of a home.
Appraisers will look at recent comparable sales. You can look online and see what homes have sold for in the last 6-12 months. Sold prices are a stronger indication than "asking" prices. How similar are the homes that sold to your home in size and features?
Buyers will make an offer based on their ability to pay and how much they like your home compared to other homes for sale.
Did you notice I left someone important out? What about you, the seller? Only the market determines the final price at which your home will sell, however, as the seller you can influence how long it will take to sell by offering a reasonable price.
To learn more, ask for my Free Report called
"6 Steps For Selling Your Home For TOP DOLLAR."
I'll send a copy right over to you.
Do you have a real estate question you want answered? Feel free to call me at
973-464-8679
or email me by
clicking here
. Perhaps I'll feature it in my next issue!
Thank You to the following clients for referring me to your friends & family. Your trust & confidence in my services are the highest compliment I could receive.

•Ruth Carney, referred Joan Leib
•Rita & Dan Como, referred Rick & Eliza Diorio
•Lorie Hardie, referred Kevin & Liz Mickens
•Dave Tanner, referred Glen Lacey



THANK YOU... for reading my Service For Life!® personal newsletter. I wanted to produce a newsletter that has great content and is fun and valuable to you. Help your friends get m